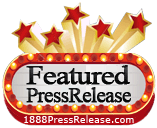 Gets New and Emerging Authors Started the Right Way During Entrepreneurs Do It Yourself Marketing Month
Hastings, Minnesota, June 1, 2021 – Carma Spence, creator of Book Marketing Club, announced the free availability of Bare Minimum Book Marketing Essentials at bookmarketingclub.com/bookmarketingessentials. In this new cheat sheet, released in time for Entrepreneurs Do It Yourself Marketing Month, readers will learn how to create a minimum viable book marketing foundation for authors.
Most new and emerging authors don't know where to begin to market their books. Bare Minimum Book Marketing Essentials provides the information they need in plain, simple language so that they create a marketing foundation for success. No bells. No whistles. Just what they need to get started. They can always add the bells and whistles later.
In Bare Minimum Book Marketing Essentials, people will learn:
The four essential assets authors need to get started marketing their book
Approximate costs and time it might take to create those assets
Suggested game plans for developing those assets in one or two weeks
"There are myriad ways you can choose to get your book into readers' hands," says bestselling author Spence, creator of the cheat sheet. "And there are a lot of experts, books, and online articles recommending this way and that way. It can be hard for someone new to the industry to know where to start. That's why I created this cheat sheet."
Spence's mission is to help entrepreneurs, small business owners, and mid-level executives write, publish and market their books based on the knowledge between their ears even if they've never written before and are crazy busy. For more information, visit BookMarketingClub.com. Questions can be directed to ‪(424) 235-3743 or paulr@dragonwyze.com.
Media Contact: Paul Robinson
paulr@dragonwyze.com
‪(424) 235-3743
###
Additional Information